The CREX-2 sounding rocket mission was successfully launched from Andøya Space December 1st, 2021.
NASA's Cusp Region Experiment-2, also known as CREX-2, is the final research rocket to launch in the international project Grand Challenge Initiative Project Cusp.
– The project consisted of 12 rockets from three nations, says Kolbjørn Blix, Director of Sounding rockets at Andøya Space. – USA, Norway, and Japan. The Japanese mission successfully launched about a month ago from our launch facilities at Svalbard.
The main objective of the project is to investigate the polar cusp region, a region formed by Earth's magnetic field.
– The magnetic field forms a kind of a funnel stretching from our atmosphere down towards Earth's core, and inside this funnel the air is noticeable denser than elsewhere, says Kolbjørn. – This affects polar orbiting satellites, as they hit a kind of speed bump when they pass through this area.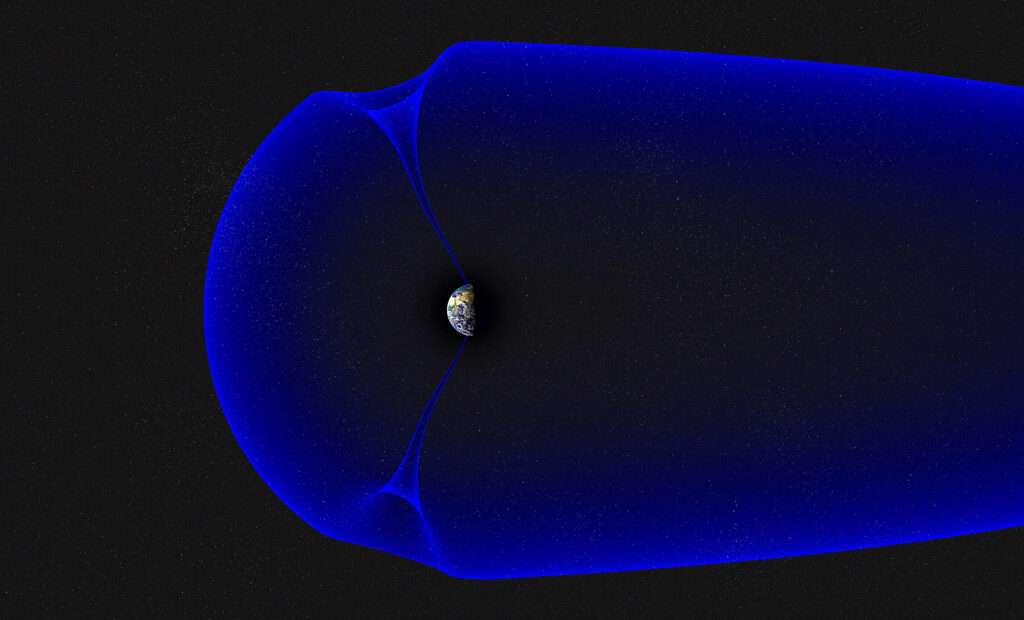 The participants in the Grand Challenge-project share all their research data with each other, making it possible to achieve greater insight into this highly interesting cusp region.
CREX-2 is led by Professor Mark Conde from the University of Alaska Fairbanks, and the vehicle was built at NASA Wallops.
– The rocket carried 20 canisters of vapor tracers which was released into the atmosphere, says Kolbjørn. – Each of these canisters created a small cloud which was then observed by two ground stations at Svalbard and by an airplane flying out from Iceland.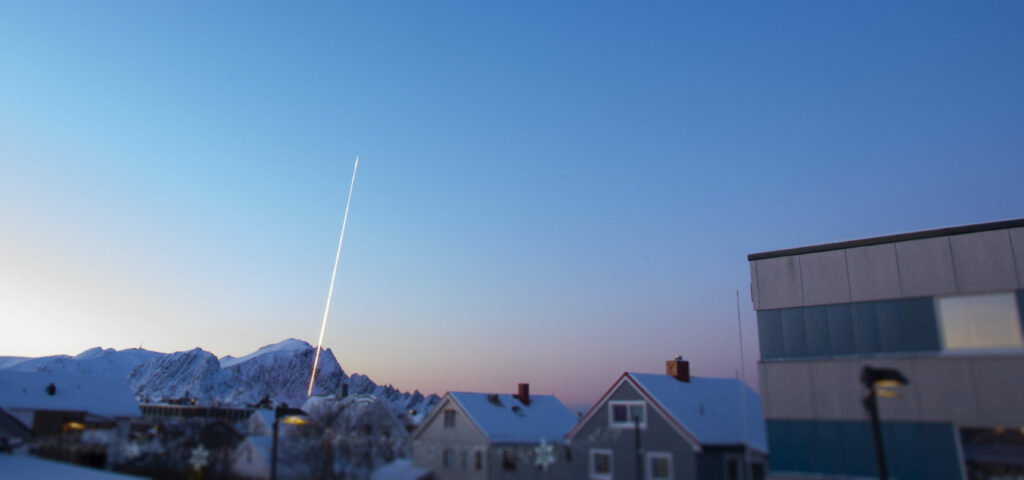 – The movement of these tiny clouds observed from multiple angles will help scientists understand more about the physics in the cusp area, says Kolbjørn.
The sounding rocket was launched from Andøya on December 1st, at 0925 UTC, and reached an apogee at about 634 kilometers.
– The flight was nominal, and they launched into perfect scientific conditions, says Kolbjørn. – The scientists are very, very happy today.
Read more
Read more about the Grand Challenge project here: grandchallenge.no
More information
Please contact Kolbjørn Blix, VP Sub-Orbital, Andøya Space