On August 18th, 1962, Andøya Space launched Norway's first civilian suborbital research rocket. On October 8th, 2021, almost 60 years and over 1 200 launches later, the Norwegian government gave us their approval to take the next exciting step towards orbital launches. This is the beginning of a new Norwegian space era!
What are we going to build and when?
Andøya Space is building Norway's first commercial satellite launching facility, entering the European investment in NewSpace capabilities. The new facility will be located roughly 30 kilometers south of the existing rocket range, which launches sounding rockets to research atmospheric phenomena.
With government funding now secured, start of construction is imminent in preparation to support the first launches planned from Andøya in 2023.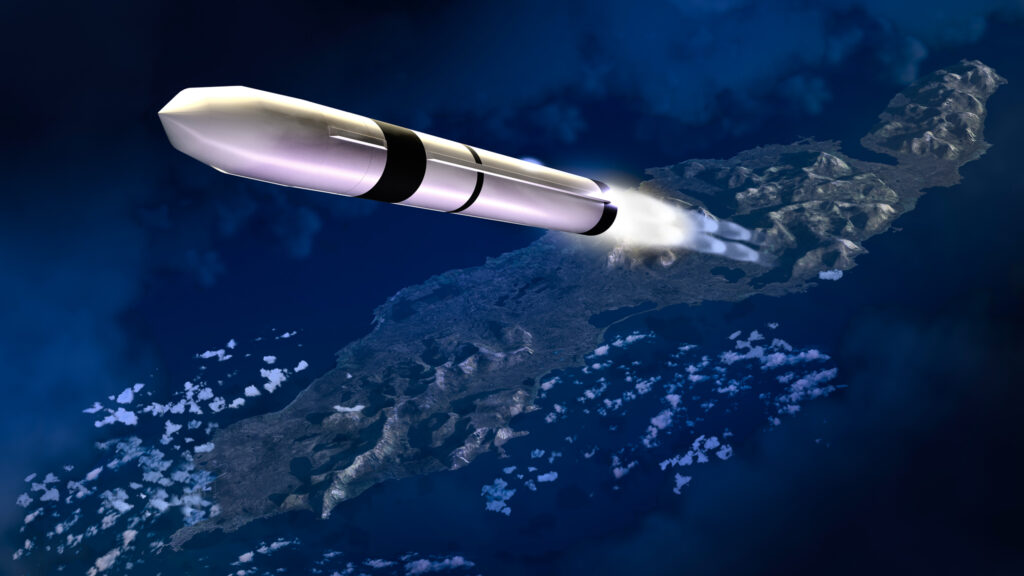 Why Andøya?
Andøya Space launched their first rocket "Ferdinand 1" from Andøya in 1962, just five years after the launch of the Sputnik satellite. Since then, more than 1,200 rockets have been launched to investigate the atmosphere on behalf of organisations like NASA. This has built a leading expertise in launching, data gathering and safety.
In addition to Andøya's decades of experience, the geographical location of Andøya also holds multiple advantages.
Andøya is located at the northern tip of Vesterålen, with large open sea areas and relatively little air traffic. This means safer launches with bigger safety margins and direct access to both polar and sun synchronous orbits from Andøya. This is key for commercial satellites.
Why do we need a spaceport?
Modern society is truly dependent on space technology, and not just for critical functions such as weather forecasting, climate research, and search and rescue.
Whether you're making a card payment in a shop, using your smart phone to find your way in an unfamiliar city, or using internet onboard an airplane. We all use infrastructure in space to connect us, maybe more than we realize.
In the past it has been extremely expensive and time consuming to build satellites, but in line with technological development, satellites have shrunk both in size and cost. Satellites are no longer the size of a truck; they are more like a refrigerator or a microwave oven, and with smaller satellites, reduced costs to place them into orbit follows. This, and the ability to launch multiple small satellites together, is making space accessible like nothing before, and thus demand is increasing.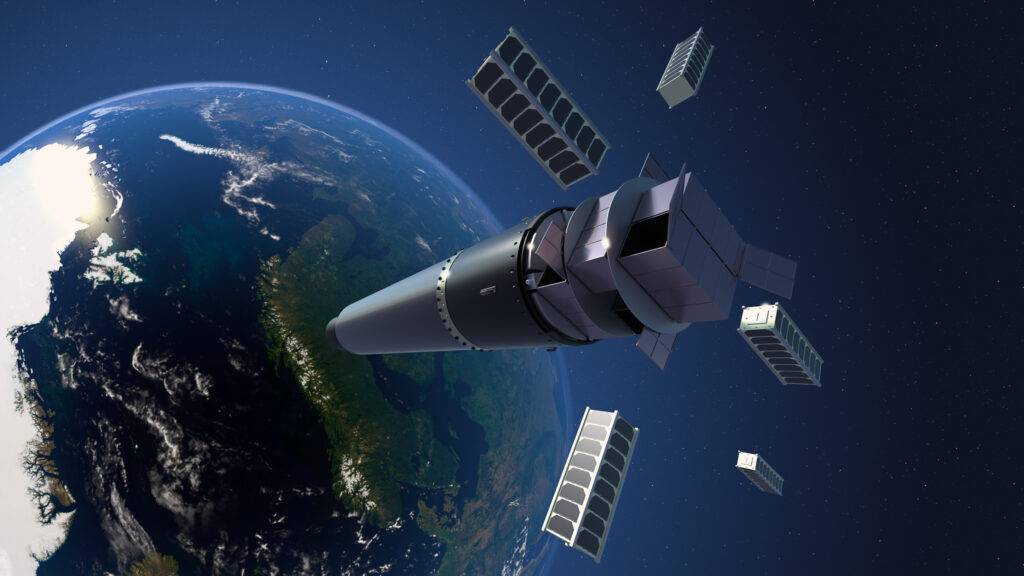 What are we going to use these satellites for?
Satellites help us to solve a range of problems and are becoming more and more important every day. For example, we are dependent on information from earth observation satellites if we are to understand, monitor and find solutions to climate challenges.
Norway is a leader in merchant shipping and was an early user of satellite communication to maintain contact with the merchant fleet. Not having access to data from navigation satellites is almost unthinkable, and modern weather forecasting would be almost impossible without weather satellites.
The space industry is in constant development. For example: Several networks are being developed that can offer broadband in remote places via satellite at a reasonable price. Experiments are being carried out to make satellites work as relay stations for cell phones and new solutions are being developed to allow transport companies to track vehicles and containers in real time via satellite.
Why will doing this be good for Norway and Europe?
Space technology will continue to be more and more important, and Norway is already at the leading edge of development and satellite communication. There are many Norwegian firms who produce components for satellites and launch systems, and the Norwegian ground station on Svalbard already handles the most satellite communication in the world.
A spaceport at Andøya will meet the demand and capability for the whole of Europe, be an advantage for the Norwegian space industry, and generate employment in the region of Vesterålen and beyond. Our spaceport has already attracted interest from technology, defence, education, and research sectors across the world.
Who are our customers?
The rocket owners are our customers, and Andøya Space will offer launch opportunities to customers who wish to launch satellites into orbit.
So far, we have signed a long term binding agreement with Isar Aerospace.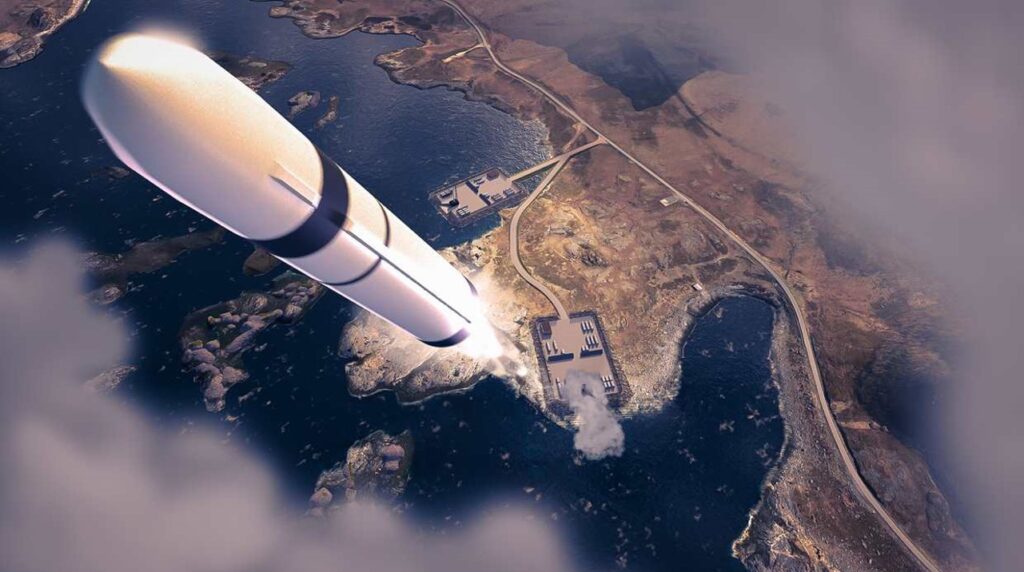 Is the development sustainable?
Andøya Space are going to develop a service, that not only creates value and jobs, but will also be sustainable. We have to consider other businesses and the environment around us. During the planning phase of the launch base, impact assessments were carried out, and during establishment and running of the spaceport we will maintain focus on reducing the negative consequences the development will have on nature and the environment. Pollution will be reduced to a minimum, and what is unavoidable will be compensated for.
Even though both building and running will lead to pollution, the project will give positive effects on the grander scale: Satellites will give us the necessary knowledge to use the worlds resources more sustainably.
More information
Do you have questions about the Norwegian spaceport?