Managing the natural resources of the ocean, the coastline and the continental shelf requires surveillance of large areas.
Traditionally this have been done with satellites in combination with manned ocean vessels and aircraft. Patrolling and controlling borders and delineations in international waters is part of resource management at sea. As is detecting and tracing oil spills from ships, the dumping of refuse by vessels, release of bilge water with non-native species, tracking air pollution from maritime traffic, and more.
Drones and remote-controlled vessels, either in the air or on the waves, are on their way to making maritime surveillance easier, more effective and less costly. In maritime surveillance drones are used among other for monitoring maritime traffic and activities in fishing and breeding grounds.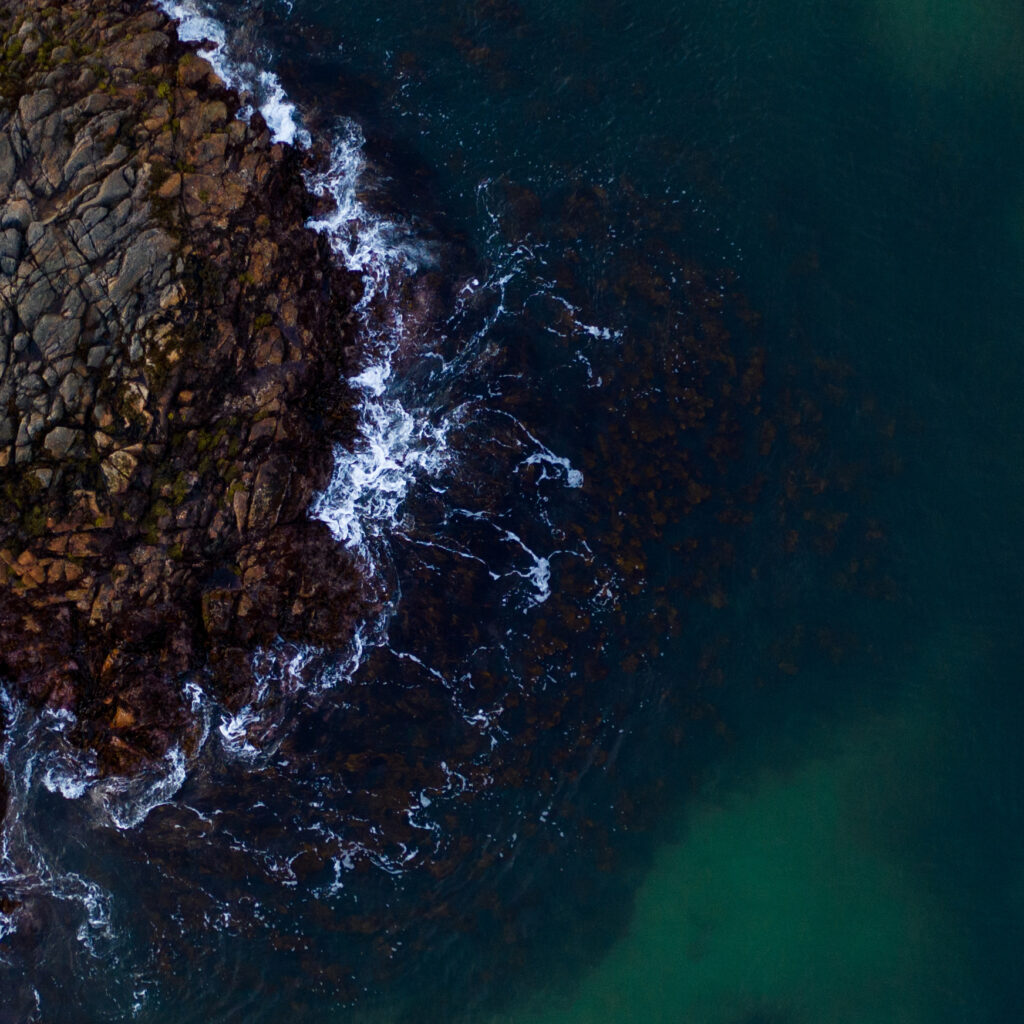 Drones for scientific research
Approximately 71 percent of the Earth is covered by ocean, and there is still much we have yet to discover in and about it.
Drones are used for documenting and mapping algal blooms that may threaten fisheries or aquaculture, or plastic refuse that collects on the beaches along the coast and are a hazard to wildlife. Because drones are smaller and disturb wildlife much less than manned vessels do, they may collect other types of data than traditional monitoring methods.
Thus, we are likely to see an increasing number of unmanned vehicles, not only in the air, but also at sea in the future. These unmanned vehicles will often work in combination with manned vehicles, satellites, and in-situ sensors.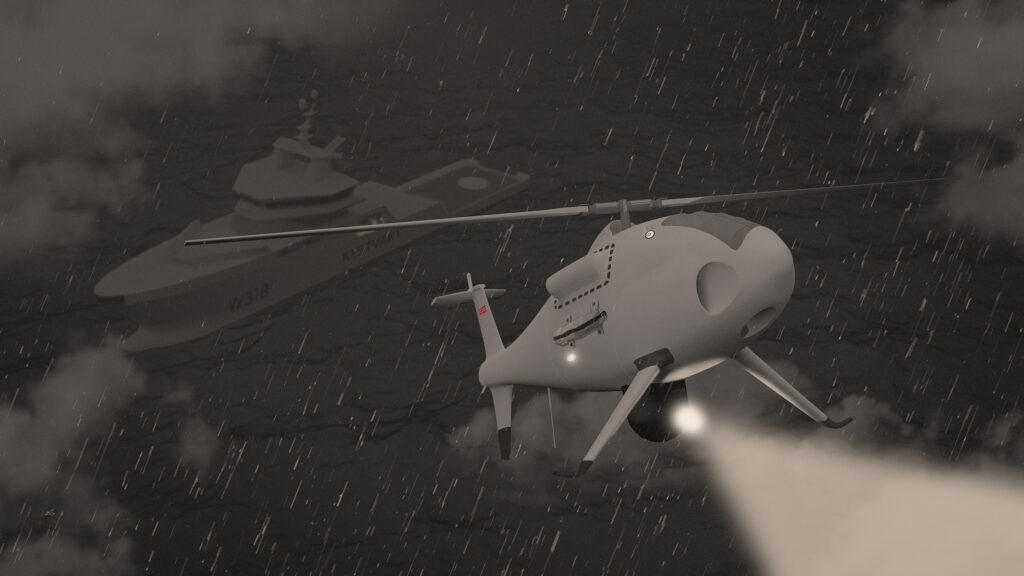 Helicopter drones at sea
Due to the greater distances and longer flight times over open sea, the drones used for maritime surveillance tend to be larger than drones used over land. The market for maritime surveillance by drones is nevertheless growing quickly. Maritime surveillance may also require drones that can be deployed and operated from ships at sea. Andøya Space are therefore testing the use of special drone helicopters onboard ships of the Norwegian Coast Guard and the Governor in Svalbard. Such helicopter drones may also assist in emergency operations at sea in the Arctic, a region where the harsh environment requires a particularly rapid and accurate response during emergencies.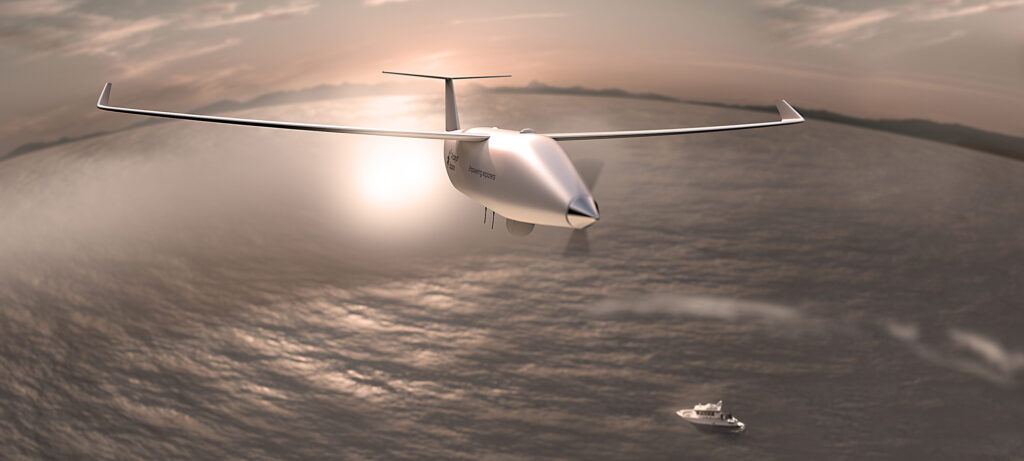 What we do
At Andøya Space we deliver information, data, and documentation to our clients through drones, including drones for maritime surveillance. We have been operating drones since the 1990s and are a full capacity assistance provider for all stages of drone operations, for maritime surveillance, scientific research, construction inspection and insurance, emergency response, search and rescue, and more.
One of our largest customers in civilian maritime surveillance today is the Norwegian Clean Seas Association for Operating Companies for oil spill preparedness, prevention, mapping and documentation. We provide an around-the-clock drone service in case of oil spill events, offering certified drone pilots if needed.
Among our partners in the fields of science and environmental protection are the Norwegian Institute for Water Research and Innovation Norway.
Andøya Space is also part of a consortium led by Boeing's Phantom Works; the Integrated Remote Sensing for the Arctic (IRSA) Development Group. IRSA wants to increase the situational awareness north of the Arctic circle using a network of satellites, drones and ground-based installations. IRSA aims to deploy drones in the air, on the ocean and below the ocean surface. The network will aid both search and rescue operations as well as contribute to the science communities. Data from IRSA will, among other things, help the Arctic nations to monitor climate change impact.
Mer informasjon
Kontakt Andøya Space.