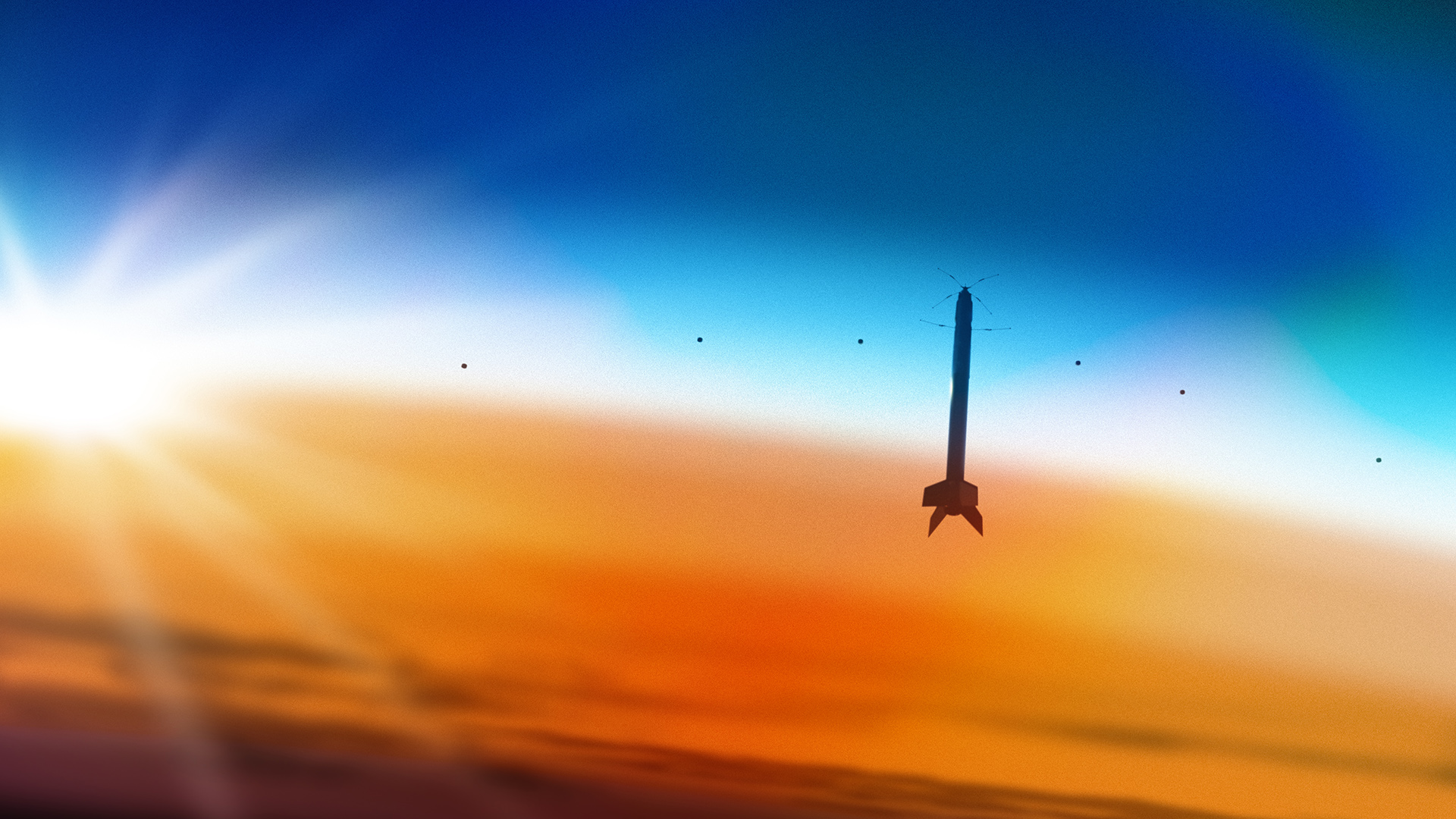 The GHOST mission
A suborbital rocket named GHOST will carry student experiments from nine countries. It is set to launch from Andøya Space in late 2025, as part of a larger NASA campaign involving two additional research sounding rockets.
University and college students in Norway, Sweden, Germany, France, Switzerland, Poland, UK, Canada, Japan and USA are invited to join the GHOST rocket project with their own experiments.
GHOST is short for Grand Challenge Mesosphere Student Rocket, and is a large research rocket for students to be launched from Andøya Space. The rocket is a part of the international project Grand Challenge Initiative Project Mesosphere / Lower Thermosphere (GCI M/LT) which studies the mesosphere (95–120 kilometers from the ground) and the lower part of the thermosphere (about 120 kilometers from the ground). GHOST focuses mainly on technology testing experiments. It also has the capacity to deploy four CubeSats for satellite test projects. The European participation of the GHOST mission is run in collaboration with the project Space Education 2.0.
GHOST engages students in a thorough design process, documented by design reviews (CoDR, PDR, CDR) in the fall and testing and integration reviews (STR, ISTR, FMSR, VVC) in the spring. All manifested experiments must be delivered for testing and integration in July 2024. Integration and testing will be at Wallops Flight Facility August 2025 and launch will occur at Andøya Space late 2025. While faculty advising or industry partnership is encouraged for both programs, the work shall be done by the student participants.
How to apply
If you are a student at a US institution, follow the guidelines that you will find at this link. If you are a student at an institution in Norway, Sweden, Germany, France, Switzerland, Poland, the United Kingdom, Canada, or Japan, please follow the guidelines below.
In order to be a part of the GHOST mission, your team must express interest in participating by submitting an intent to fly form via e-mail. The intent to fly form can be downloaded here. The application deadline is March 31st, 2024.
Please read the GHOST user guide before submitting the final form. The GHOST user guide describes the design constraints and interfaces.
A down-selection process will be utilized after the intent to fly form is submitted. See the GHOST user guide for information about the selection process, participation fee and requirements.