A suborbital scientific research rocket named GHOST will carry student experiments from nine countries and is set to launch from Andøya Space no earlier than 2024.
University and college students in Norway, Canada, France, Japan, Poland, Sweden, Switzerland, Germany, or USA are invited to join the GHOST rocket project with their experiments.
GHOST is short for Grand Challenge Mesosphere Student Rocket and is a large research rocket for students to be launched from Andøya Space no earlier than 2024. The rocket is a part of the international project Grand Challenge Initiative Project Mesosphere / Lower Thermosphere (GCI M/LT) which studies the mesosphere (95 – 120 kilometers from the ground) and the lower part of the thermosphere (about 120 kilometers from the ground).
– This project will use experiments lifted onboard several sounding rockets, balloons, and aircraft at the same time all over the globe because this way we get more data from the experiments than if they were to be conducted in isolation, says Kolbjørn Blix, Director of sounding rockets and Andøya Space. He's leading the project together with scientists such as Douglas Rowland at NASA.
Hands-on experience and useful contacts
Scientists from NASA, the European space agency ESA, the Japanese space agency JAXA as well as Canada, Poland and UK are participating in GCI M/LT.
– Our wish is that students from all those countries, including Norway, Sweden, Switzerland, France, and Germany participates on the GHOST mission, says Kolbjørn.
GHOST will be built in USA by NASA and is scheduled to be launched from Andøya Space during the same launch campaign as another NASA research rocket.
– This way the students will experience a professional launch campaign close-up. But first they need to design and build the experiments the GHOST rocket will carry, document them, test them, integrate them, and comply with all the deadlines and requirements that are common in a rocket project, says Kolbjørn.
– The students will connect with each other and the scientists, which will give them not only a useful experience, but also a network they can use to advance their careers in the space business, say Kolbjørn.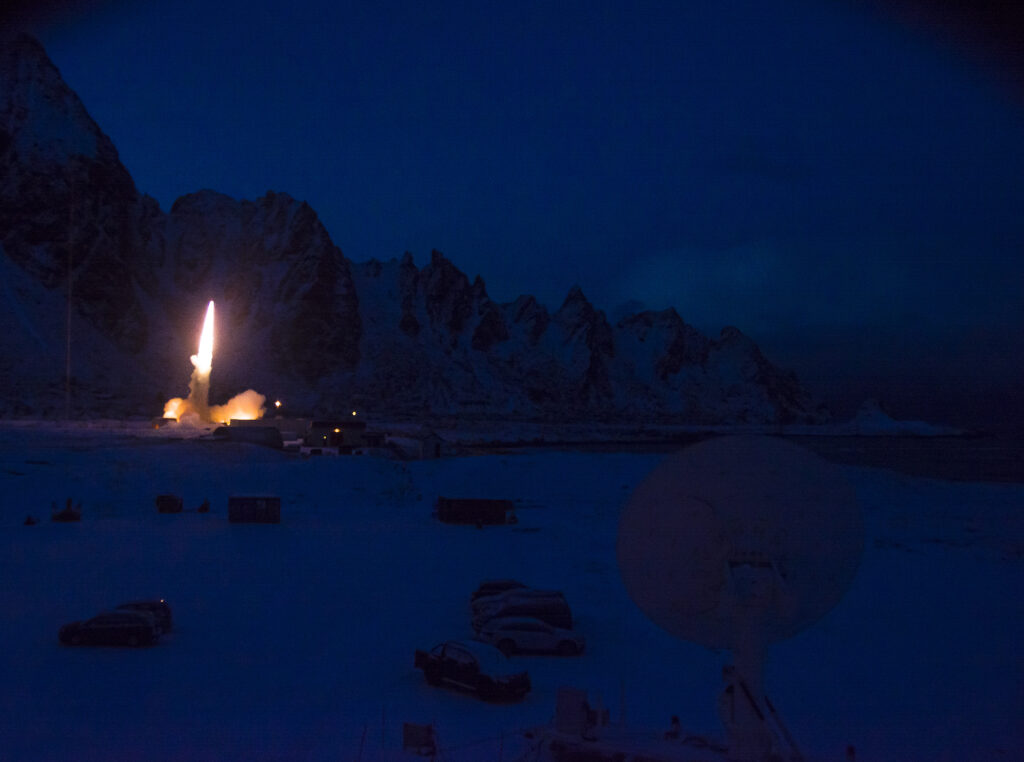 Experience from an earlier student rocket
GHOST is built on the concept of an earlier student rocket named G-CHASER, which carried with it experiments built by a hundred students from Norway, Japan, and USA.
– G-CHASER was a large two-stage research rocket built by NASA as a part of the Grand Challenge Initiative Project Cusp, says Kolbjørn.
The students built and tested their instruments at home, and about half of them joined the final integration and testing at NASA in 2018, and then during the launch campaign at Andøya Space in 2019.
Logo and song
The success of G-CHASER and the Grand Challenge Initiative Project Cusp demonstrated for all that a large student rocket and a large research project was possible and even produced good results.
– We found the perfect logo for the GHOST mission, says Kolbjørn. – A logo with a rocket resembling a ghost, and the owner, Ghost Rocket Music in USA, have given us their permission to use it. They will even try to create a song to promote the project.
Grand Challenge
More information about Grand Challenge can be found on the website www.grandchallenge.no
Want to join?
Information about how to join the GHOST mission will be made public later this year.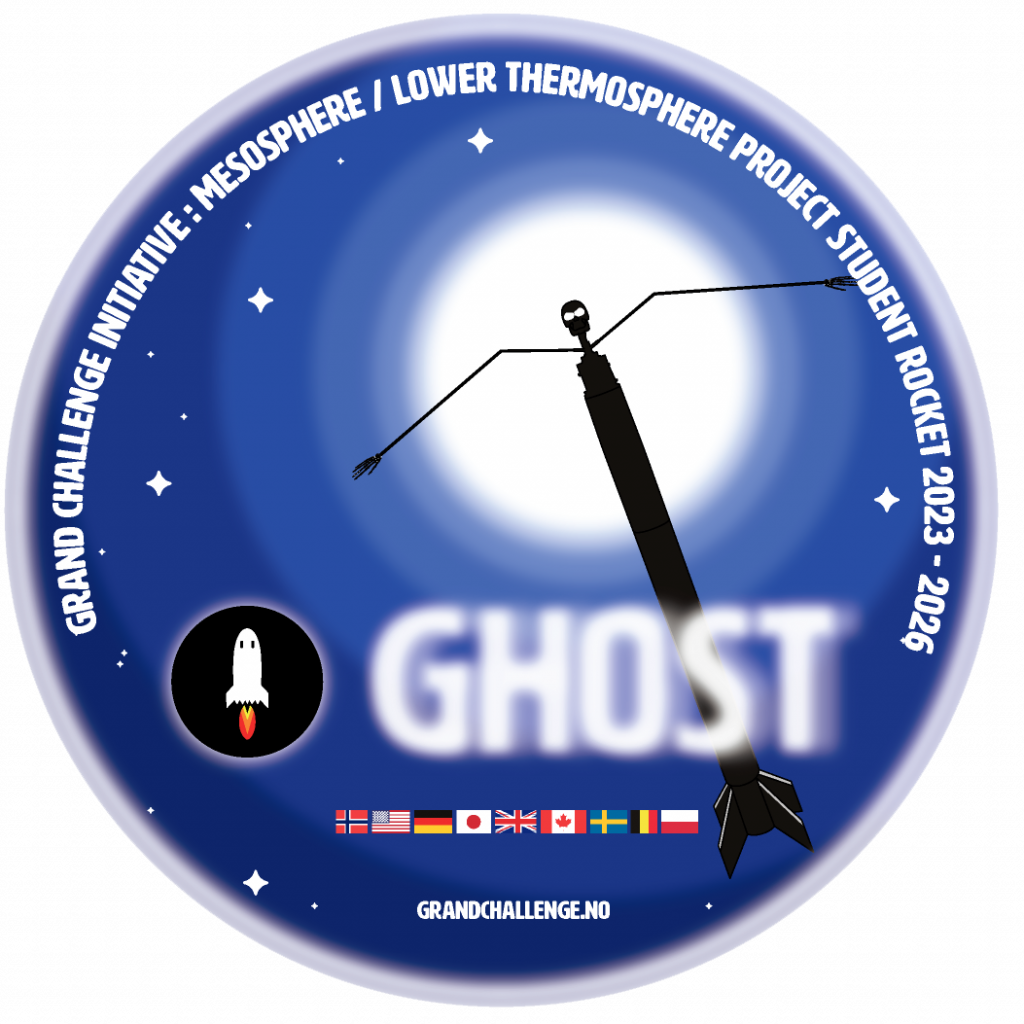 More information
Please contact Kolbjørn Blix, VP Sub-Orbital, Andøya Space