This April, Norwegian high school students met at Andøya Space to take part in the Norwegian Cansat competition 2023.
A Cansat is a miniature satellite small enough to fit inside a soda can. It has a primary mission to measure air temperature and air pressure, and a secondary mission which the students are free to define themselves.
Students have to create solutions and designs which must survive being dropped from a drone while performing their missions.
– We use the Cansat concept actively with high schools all over Norway, says Simen Bergvik, science teacher at Andøya Space Education. – It is both an interdisciplinary project teachers can do at their school, and also a yearly national competition.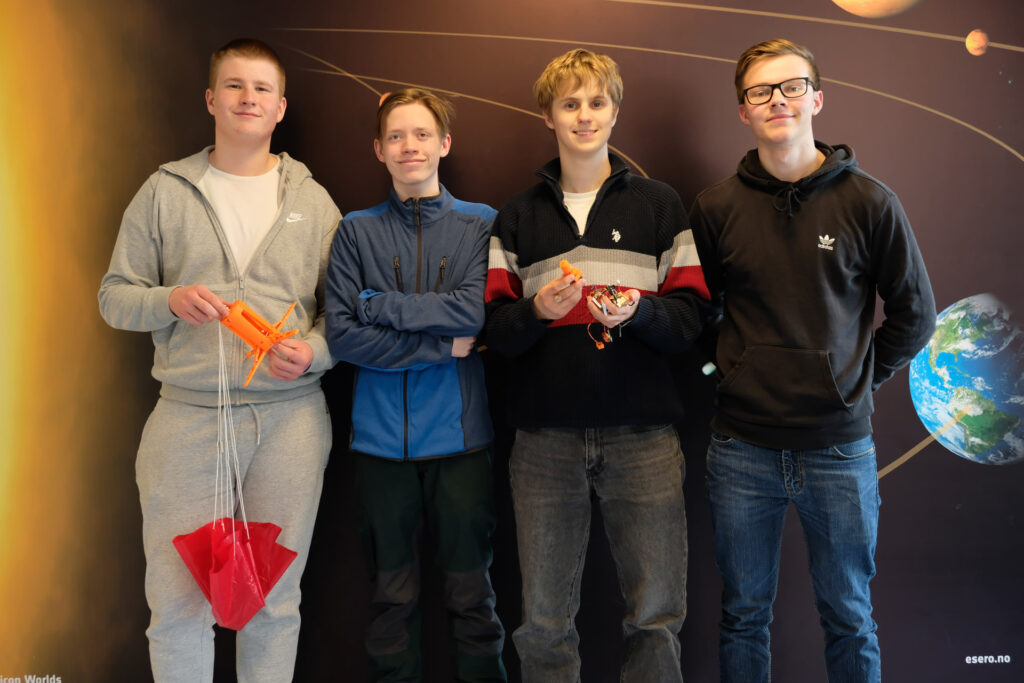 This year, four high schools participated in the competition, forming seven teams in total:
Norges Realfagsungdomsskole (NRG-U)
Rælingen high school
Bodin high school
Ølen high school
A jury selected the winning team based on the teams' reports, oral presentations and how they used creativity and collaboration to solve their mission.
The Norwegian Cansat champions of 2023 is "Team Terra" from Rælingen high school. The winning team received 10 000 NOK, and gets to represent Norway in the European competition in June.
-It has been a fun and educational experience, says Oliver Merli from Team Terra. -I've learned countless new skills which I'll bring with me further on in life.
The Cansat competitions is a collaboration between Andøya Space, Andøya Space Education, ESERO Norway and ESA Education.