Andøya Space Defence has signed a cooperation agreement with Airbus Defence and Space for live firing training support of Air Defenders: Army, Navy and Air Forces.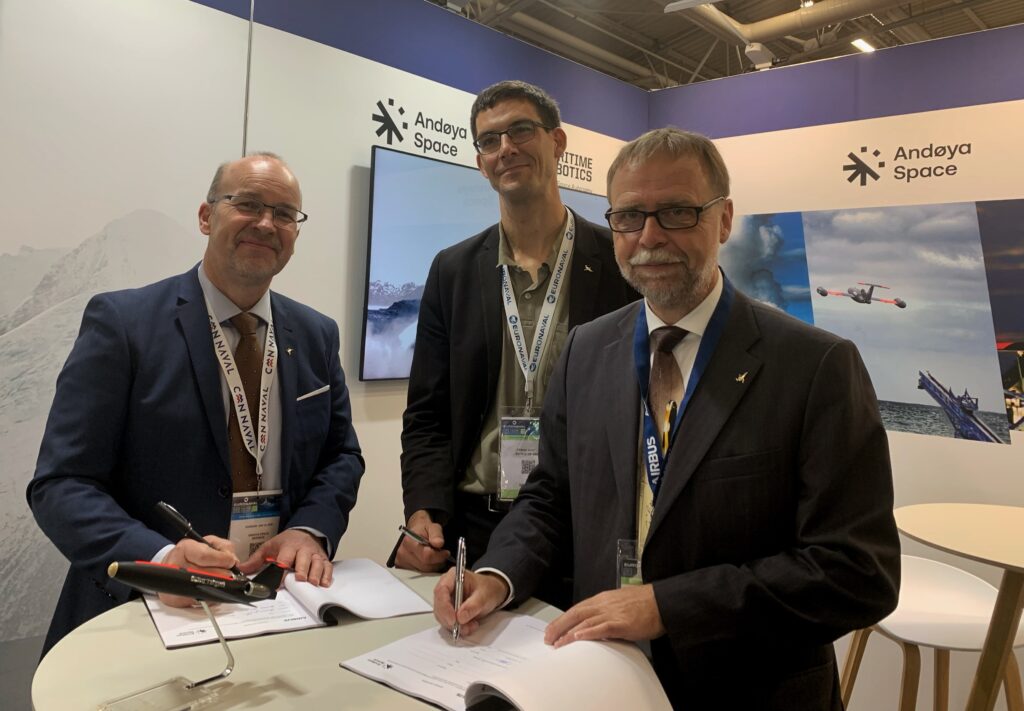 Airbus Direct Target UAV (Unmanned Aerial Vehicle) will be the choice for live firing training at the unique range of Andøya in North Norway.
The ground support infrastructure for the Airbus Target System will be integrated in Andøya and its personnel will have the capability to operate the Airbus target drones on their own or together with Airbus resources.
– Combining the unique capabilities of Airbus and Andøya, a turnkey solution is now available. This cooperation represents a higher capability for Air Defence training, based on our innovative Direct Target UAV platform. The cooperation is a role model for the support of the worldwide Air Defence Forces, says Frank Härtel, Head of Airbus Target Systems and Services.
– As a part of the continuous development of the range services, Andøya Space Defence has been searching for a partner to support and provide the Aerial Target Systems. Our experience over the last years is that Airbus is an ideal partner for our expansion of the services. This cooperation will greatly improve our capabilities, says Gunnar Jan Olsen, President of Andøya Space Defence.
Airbus Defence and Space Target Services
The Target Systems and Services department of Airbus Defence and Space provides realistic support for Air Defenders in live firing exercises. For more than 22 years Direct Aerial Target drones are produced and the cost-effective service of realistic air threat is provided in training scenarios.
Andøya Space Defence
Andøya Space Defence is a versatile Test Range used for a variety of missions. Andøya Space Defence is the only advanced Test and Training Range in Norway for advanced testing and is in many respects unique in Nordic waters. The range is used on a regular basis for large exercises with multinational defence task forces.
More information
Please contact Gunnar Jan Olsen, President of Andøya Space Defence.