When it comes to long term remote sensing of atmosphere regions nothing beats ground-based instrumentation, and the flat topography of Andøya enables us to host several large radar installations and an imaging riometer.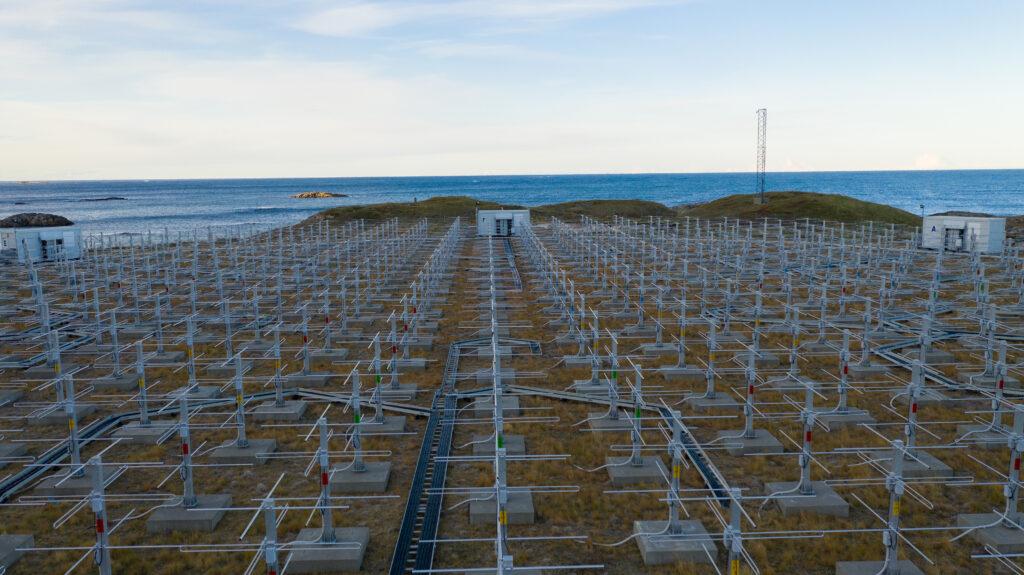 MAARSY
A mesosphere-stratosphere-troposphere radar, co-owned by IAP and Andøya Space, operating at 53.5 MHz looking at altitudes between 4-20 kilometers and 50 – 100 kilometers.
MF-Radar
Owned by IAP, this radar works at 3.17 MHz and concentrates on altitudes between 50 – 100 kilometers.
Andenes Meteor Radar
The radar looks for ionization tracks from incoming meteoroids and operates at 32.55 MHz while focusing on 80 – 100 kilometers altitude. It is owned by IAP and has been in continuous operation since October 2001.
AIRIS Imaging Riometer
In collaboration with Lancaster University (UK), Andøya Space has been operating AIRIS, a 64-channel digital imaging riometer, or Relative Ionospheric Opacity Meter for Extra-Terrestrial Emissions of Radio noise, since 2006. The instrument is used to quantify the amount of electromagnetic-wave ionospheric absorption in the atmosphere at 38.2 MHz around 90 km altitude above Andøya.